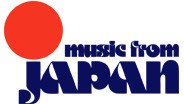 Music From Japan - 45th Anniversary Festival
Time
7:00 PM
Venue
Volvo Hall at Scandinavia House
58 Park Avenue (at 38th Street)
New York NY
USA
Program
Taka Kigawa performs following pieces:
Noriko Koide: YEBISU for violin, viola, cello, flute, clarinet and piano (2013)
小出稚子: 恵比寿 - アンサンブルのための (2013)
Noriko Koide: Tipsy Steps for accordion and piano (2013)
小出稚子: 千鳥の舞 - アコーディオンとピアノのための (2013)
More Information
For its 45th Anniversary Festival and Fifth Artist Residence, Music From Japan is inviting composer Noriko Koide and musicologist Seiji Choki for a weekend of concerts and educational events. On Saturday February 22nd, at 7pm The Works of Noriko Koide will include a retrospective of Koide's work, including the world premiere of a new MFJ commission. On Sunday February 23rd at 5:30pm Identity, what does it matter? New Generations in Japan, curated by professor Choki, will feature several living Japanese composers. The concert will be preceded by a lecture by Choki. All but one of the artists have never been presented by MFJ and all of them have rarely, if ever been presented in New York. Both concerts will be followed by open forums with composers, musicologists, critics, and musicians from the US and Japan.
For tickets: Music From Japan 45th Anniversary Festival - February 22 & 23 - Scandinavia House
For more information: Music From Japan 45th Anniversary Festival - 2020 New York
Facebook Page: Facebook - Music From Japan 45th Anniversary Festival 2020